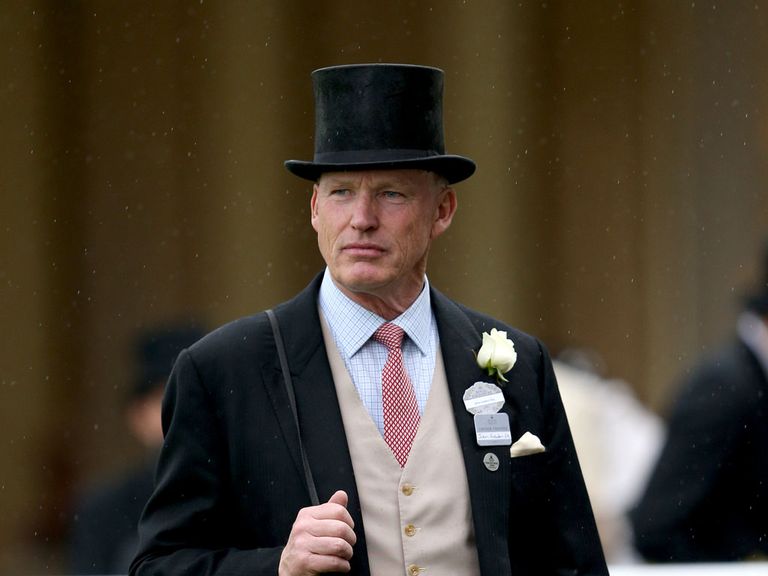 How many winners for John Gosden at Royal Ascot 2016?
It looks like it's going to be one of those summers.
You know the type.
You go to bed having done your analysis for the next day, find a couple that will relish the forecast Good to Firm ground and then BANG! the heavens open overnight and you wake up to read that the ground has changed to Good to Soft, Soft in places!!
I mean seriously, just stop bloody raining!! We've had enough already!?
Royal Ascot looks likely to be rain affected and there is a serious chance that soft will be in the going description on a few occasions during the five day extravaganza.
But we can't change the weather, unfortunately, and we can only play the hands we are given. Hopefully the weather forecasts are a touch wide of the mark (let's face it, it wouldn't be the first time!) but even if they do turn out to be accurate it should still be a week crammed full of top class racing and numerous punting opportunities.
At these major festivals I like to utilise my 'Mini-Angles' approach and for Ascot 2016 I have five ready to be unleashed to full BDH members this evening.
Two of those Mini Angles I want to share with you today…
Royal Ascot 2016: Mini Angles
.
Angle 1 – John Gosden
Gosden fires in a serious amount of winners at this meeting and you could actually have just back all his runners blind at the last five festivals and ended up in profit…
14/85 | 16% S/R | +£33.36 BFLSP – Win & Place 32/85 | 38% S/R
62% above expectations 
Those figures are not to be sniffed at but you are backing a fair amount of runners over the 5 days and with just a couple of tweaks we can zoom in on a majority of those winners whilst dramatically cutting down on the number of bets we have.
John Gosden Royal Ascot Mini Angle
12f or less | GB Bred horses | SP 5/1 or less last time out | SP 12/1 or less
Applying those four filters to his wider stats gives us…
12/26 | 46% S/R | +£85.50 BFLSP – Win & Place 20/26 | 77% S/R
196% above expectations
86% of his Royal Ascot winners from only 30% of his runners.
Less wasted bets. More profits. Significantly higher strike-rates. What's not to like!
Angle 2 – Sir Micheal Stoute
Stoute is another that likes to strike at the Royal meeting and although he has plenty of winners you would have made a small loss if you had followed him in blind…
10/61 | 16% S/R | -£0.67 BFLSP – Win & Place 19/61 | 31% S/R
21% above expectations
It's not, however, too difficult to turn those figures into a profitable mini-angle…
Sir M Stoute Royal Ascot Mini Angle
12f+ | Days Since Last run 28-50 | 3yo or 4yo
Applying those three simple filters gives…
7/15 | 47% S/R | +£35.01 BFLSP – Win & Place 10/15 | 57% S/R
242% above expectations
70% of his Royal Ascot winners from 24% of his runners.
Once again…
Less wasted bets. More profits. Significantly higher strike-rates. What's not to like!
I'll be highlighting qualifiers for the above angles each day to full BDH members as well as highlighting the qualifiers from the three other angles I've researched.
One of the other angles has fired in +£76.20 points profit at the last five Royal Ascot meetings and has been scoring at a 36% strike-rate.
The ground will make things tricky for us all but the mini-angles take away plenty of the pain.
Rain or no rain make sure you enjoy the five days, however you plan on attacking it.
Happy Punting
Ben (BDH)
p.s. grab free racing guides by sticking your email in the box below…
*stats sourced from the excellent Proform Professional database