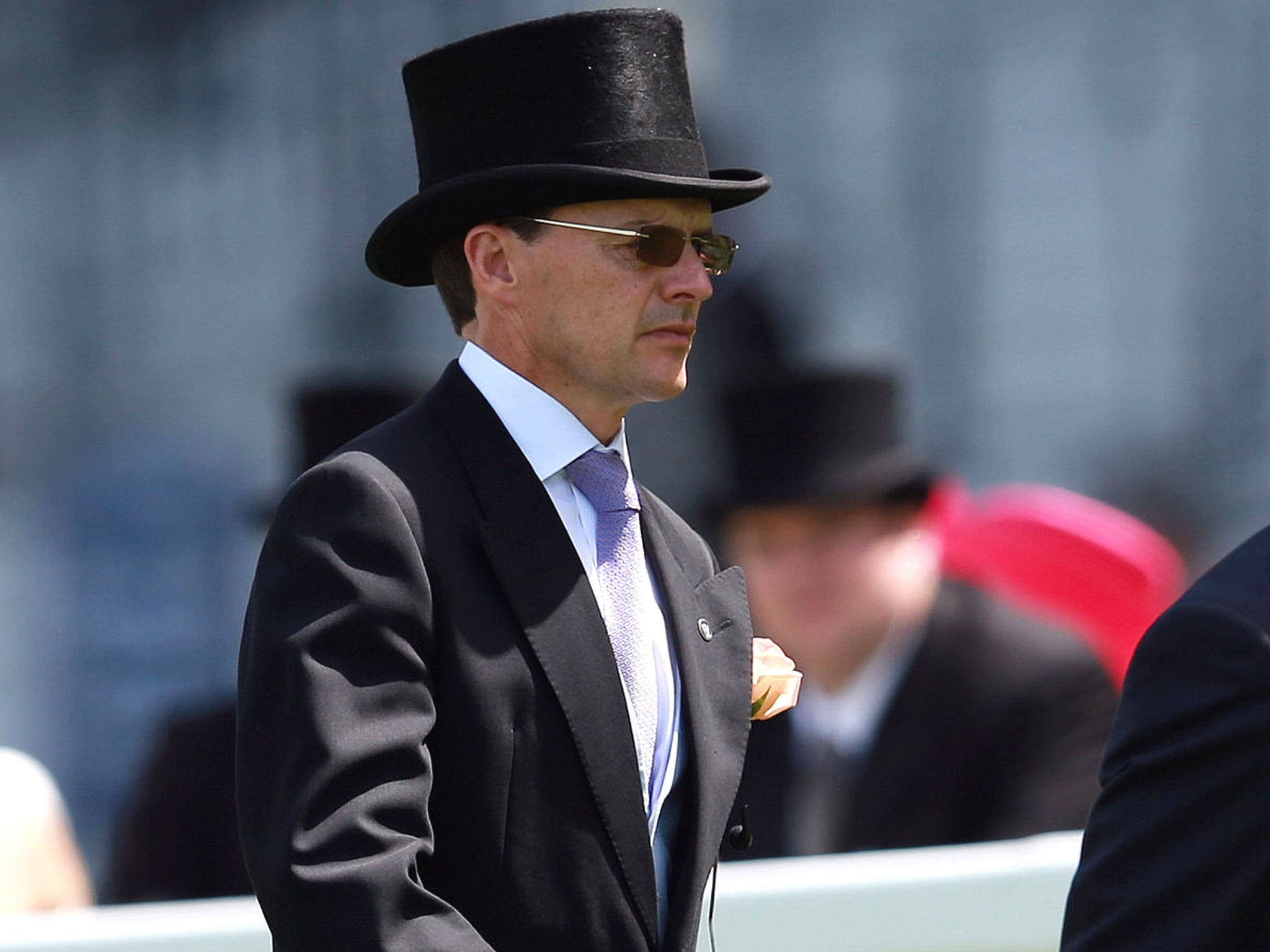 The unstoppable force that is Aidan O'Brien…
Royal Ascot 2017.
Dress code… Blah.
The Queen can/can't go on one day… Blah blah.
Some trainers being allowed to gallop on the track… Blah blah bloody blah!!
Honestly couldn't give two hoots myself! Lets just enjoy the five days and get stuck into some decent racing! The world is shitting on us enough right now without worrying about trivial nonsense just for the sake of it.
So none of that crap here! I'm firing up the stats machine and finding us some profitable mini-angles to help us grind out a profit over the five day racing bonanza that is Royal Ascot 2017…
Royal Ascot 2017: Trainer mini-angles and pointers…
.
Angle 1 – Aidan O'Brien
Listen, if you want winners at Royal Ascot then, unsurprisingly, Aidan O'Brien is your man.
Overall figures (since 2011) – 24/131 | 18% S/R | +£113.74 BFLSP – W&P 59/131 | 45% S/R
Plenty of winners from the master of Ballydoyle and you could, in theory, just punt his runners blind on the exchanges.
Or you could add the following mini-angle to your punting portfolio…
Mini-Angle rules…
Non-Handicaps worth 30k – 100k | Horse aged 2yo or 3yo | Ran over 1m or shorter LTO (Last Time Out) | Finished 1st or 2nd LTO
Which returns…
9/27 | 33% S/R | +£90.89 BFLSP – W&P 17/27 | 63% S/R
A more focused attack, significantly fewer wasted bets and still a healthy return to stick in your back pocket.
O'Brien is going to have a serious amount of winners over the week, you don't need me to tell you that, and you could probably shake the stats a few times and come out with a number of profitable mini-angles, but I'm sticking with the above, I love it's simplicity. Punting, like life, is only as complicated as you make it.
.
Angle 2 – John Gosden
Gosden is another man who has his string bouncing for the week and his overall figures make for sexy reading…
Overall figures (since 2011) – 16/107 | 15% S/R | +£48.65 BFLSP – W&P 39/107 | 36% S/R
Again you could, if you were that way inclined, follow him blind and pick up juicy enough profits, or, with a bit of digging, you could tackle his squad using the following mini-angle…
Mini-Angle rules…
5f – 1m4f races | SP 20-1 or less | Distance move of no more than 0.5f less or 1f more than last start | SP of 5-1 or less LTO
Which returns…
13/40 | 33% S/R | +£96.10 BFLSP – W&P 23/40 | 58% S/R
Those tweaks find 81% of his Royal Ascot winners from only 37% of his Royal Ascot runners.
Less wasted bets. More profits. Significantly higher strike-rates. What's not to like!
BDH Royal Ascot offer! (Click on image)
Angle 3 – Sir Micheal Stoute
Stoute sit's comfortably on the tails of O'Brien & Gosden with regards to recent Ascot winners and he's another who's stats make for positive reading…
Overall figures (since 2011) – 12/76 | 16% S/R | +£8.52 BFLSP – W&P 25/76 | 33% S/R
Stoute knows how to target one for this meeting, he always has and probably always will, but to get his figures into a decent profit area we need to do a bit of simple filtering…
Mini-Angle rules…
1m4f – 2m4f races | Horse aged 4yo or 5yo | DSLR 28 – 50 | Top three finish LTO
Which returns…
9/20 | 45% S/R | +£47.99 BFLSP – W&P 13/20 | 65% S/R
That's a neat little angle to go to war with and also means you are not firing bullets willy nilly throughout the week. It's more a case of sitting and waiting then taking dead aim when the planets have aligned, and that's a method I always enjoy.
There's always a flip side to the positive trainers and it would be remiss of me not to mention the trainers I've uncovered during my digging for Royal Ascot 2017 that we just need to tread a little carefully around over the five days…
William Haggas – 1/66 | 83% below expectation
A surprising set of figures for Haggas but the facts are he's only fired in ONE solitary winner at the past six Royal Ascot meetings. A worry for sure…
Mick Channon – 2/66 | 45% below expectation
In fairness Channon probably doesn't really have the firepower to challenge the top lads over this week and he does like to tilt at a few windmills here and there, which he has every right to do, but unfortunately it's not an approach that returns all that much in the way of results…
Richard Fahey – 2/70 | 53% below expectation
Fahey is another that likes to fire plenty of bullets across the week but two winners from his last 70 Royal Ascot runners is a paltry return for a trainer that is so prolific elsewhere, season upon season. Something about this week just doesn't seem to click with his team…can Ribchester start him off on the right foot in the Queen Anne Stakes? (Currently 5/6 fav)
As always I would never suggest ignoring these trainers outright over Royal Ascot week, I would, however, suggest that you have a plenty in your favour before dabbling on one of their runners…
However you plan on tackling this magnificent week of racing that is almost upon us just promise me one thing, you'll damn well enjoy it! Life's too short not too…
Ben (BDH)
p.s. if you're too busy enjoying the week and want a bit of a hand with the analysis side of things you can hop onto BDH just for Ascot week. Full details on this page.